Door Replacement & Installation in Gresham, Portland, Beaverton
The right doors help improve your home's curb appeal and make a great first impression.
Safe, durable, energy-efficient exterior doors for your home
When it comes to your home's entries, you want doors that provide security, create a welcoming entrance and will give you many years of trouble-free operation.
VPI Home Solutions installs replacement exterior doors from ProVia. These doors are made with the highest standards and offer you greater beauty, security and energy efficiency. We provide you with the best quality products so that you will never have to worry about replacing your door again - unless it's by choice.
Our professionals will handle your entire project from start to finish – from helping you choose the right type of door to the actual installation. Contact us today to request your consultation and free estimate!
Replacement door options
We carry a full line of ProVia doors in several styles and materials, including:
Fiberglass doors
Steel doors
Patio doors
Entry & front doors
Sliding doors
French doors
Storm doors
Entries with a patio door
An exterior door can also be a patio door. Patio doors are typically made of glass panels that slide, swing or fold open, and they are used as an entry point to a patio or backyard space off of the kitchen, living room or bedroom. We offer several styles of patio doors for your home.
Products
Headquartered in Sugarcreek, Ohio, ProVia has of 35 year history as a nationally-known manufacturer of advanced entry door systems, vinyl siding, energy-efficient windows and manufactured stone with a reputation for quality and craftsmanship.
ProVia Entry Doors
If you want to improve your curb appeal while also getting the best in energy efficiency and security, ProVia entry doors are what you need.
Embarq: Embarq Woodgrain doors provide the appearance of real wood in an efficient, durable fiberglass door. This is the most energy efficient entry door system in the U.S., and it comes with a variety of styles, finishes, and glass options.
Signet: Signet Fiberglass doors offer a realistic wood appearance in a variety of beautiful finishes. These doors are far stronger and more durable than typical fiberglass doors, and they offer a variety of styles and glass options to choose from.
Legacy: Legacy Steel doors simply can't be beat for durability and weather resistance. These doors offer a variety of styles and glass options, as well as a wide range of colors. Legacy doors are some of the strongest doors available.
Heritage: Heritage Fiberglass doors are the perfect blend of style, security, and durability. These doors offer several different textures and styles, as well as a wide variety of colors and glass layouts.
There are several benefits to having your door replaced with us
Comfort: A warped, drafty door can make your home uncomfortable and cause your energy bills to rise. A replacement door that's properly installed and sealed will help keep the temperature in your home consistent and reduce the load on your heating and cooling systems.
Functionality: Doors that are sticking, uneven, or difficult to open and close should be replaced. We offer maintenance-free materials that will not require painting and will not warp or rot over time.
Home value: By replacing old doors in your home, you can increase its value when it comes time to sell. Replacement doors make a huge difference in appearance and home security.
Convenience: We make door replacement quick and easy, and it's done at the right cost! We realize home improvement is costly, and we work with you by providing a free estimate so that you know exactly what you're getting.
Make a statement. A new front door creates a great first impression for your home.
We handle all the details
Finding the right door for your home is part of the process, but no door looks complete without the right finishing touches. We can install unique knobs and handles to give you a custom look, and we supply a variety of colors for your door. Adding decorative or privacy glass, transom windows, and sidelights are all great options for improving the look of your door and giving you an eye-catching entryway.
We install quality entry doors in custom sizes and finishes. The opening size of your door frame will determine the specific door or glass styles that can be installed. Don't worry about trying to handle a door frame yourself - our expert contractors can help you select the perfect product for your home and provide hassle-free installation.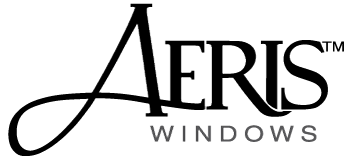 Schedule your free replacement door estimate today!
Our doors are custom ordered to ensure a perfect look and fit every time. Contact VPI Home Solutions today to learn more about our door replacement options and to schedule a free estimate in Tigard, Vancouver, Lake Oswego, Hillsboro, Tualatin, West Linn, Oregon City or nearby.
Looking for a price? Get a no cost, no obligation free estimate.